Meetings
LOCATION
We meet at Catford Mews Cinema, 32 Winslade Way, Catford, London SE6 4JU.
In order to find us, enter the cinema complex and walk through to the bar area at the back.  You will find us on the left in one of the cinema rooms. 
Our Sunday Service starts at 10:30 am and finishes around mid-day, 12:00.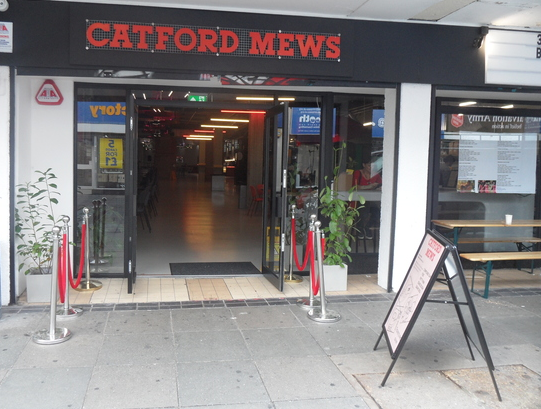 MEETING STYLE
Our meetings are informal in style.  They include music, a Bible talk & prayer and last for around one hour and a half.  All ages are welcome.